Constellation Serpens (Serpent)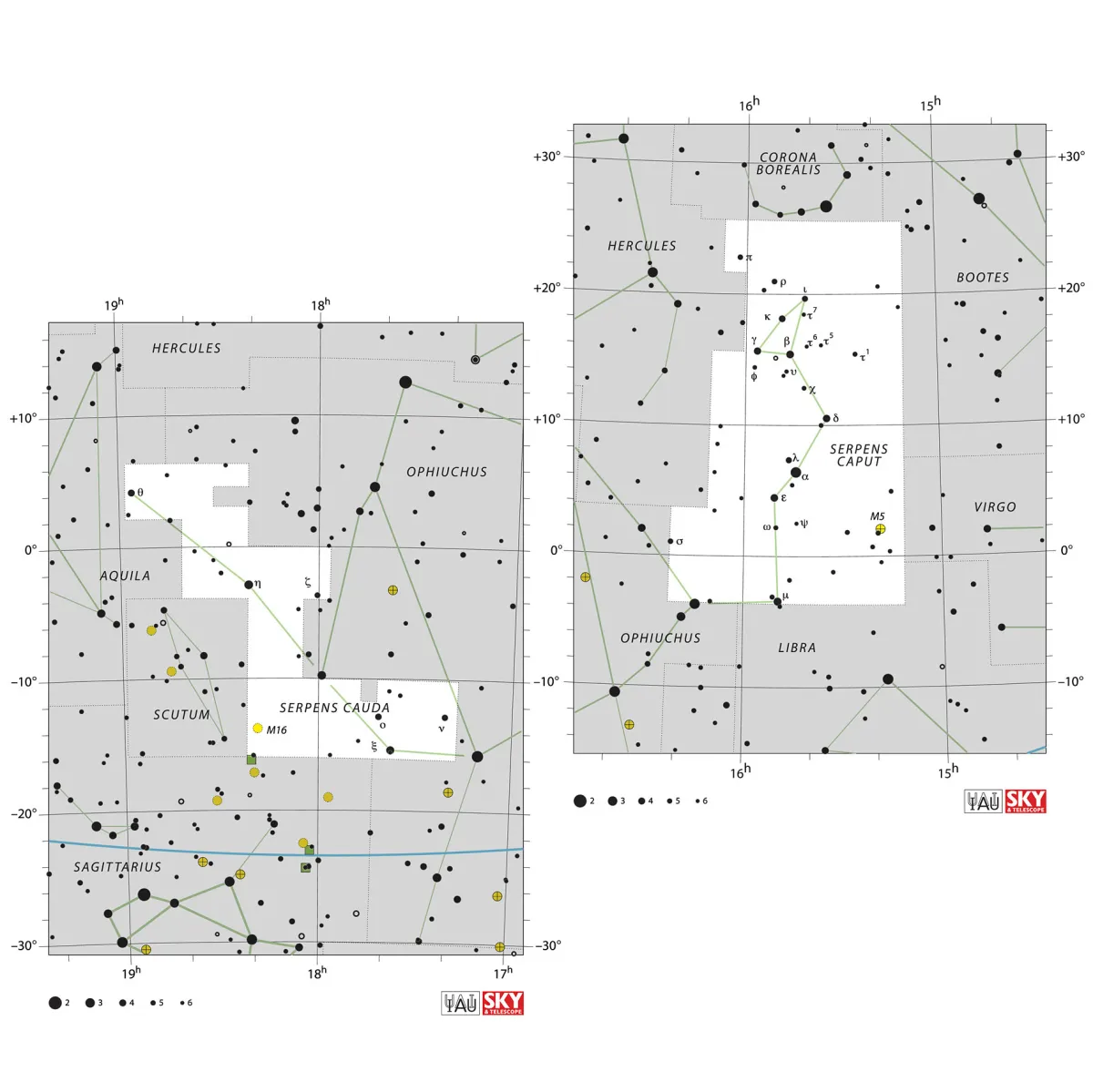 Properties
The constellation consists of two parts separated by Ophiuchus. In the west is the more conspicuous part of Serpentis Caput and in the east Serpentis Cauda. Both parts are south of Hercules, or Corona Borealis. The head of the snake forms a small equilateral triangle at the northern end of a slightly wavy line that symbolizes the body. The total area of the two partial constellations is 637 square degrees. The snake head culminates around midnight on May 17th and the snake tail around June 21st. [9, 15]
Stars with Proper Names [154]

| | |
| --- | --- |
| α Ser | Unukalhai, Unuk Al Hay, Unuk Elhaia, Unuk, Unukalhay, Cor Serpentis |
| θ1 Ser | Alya, Alga |
Deep-Sky Object Descriptions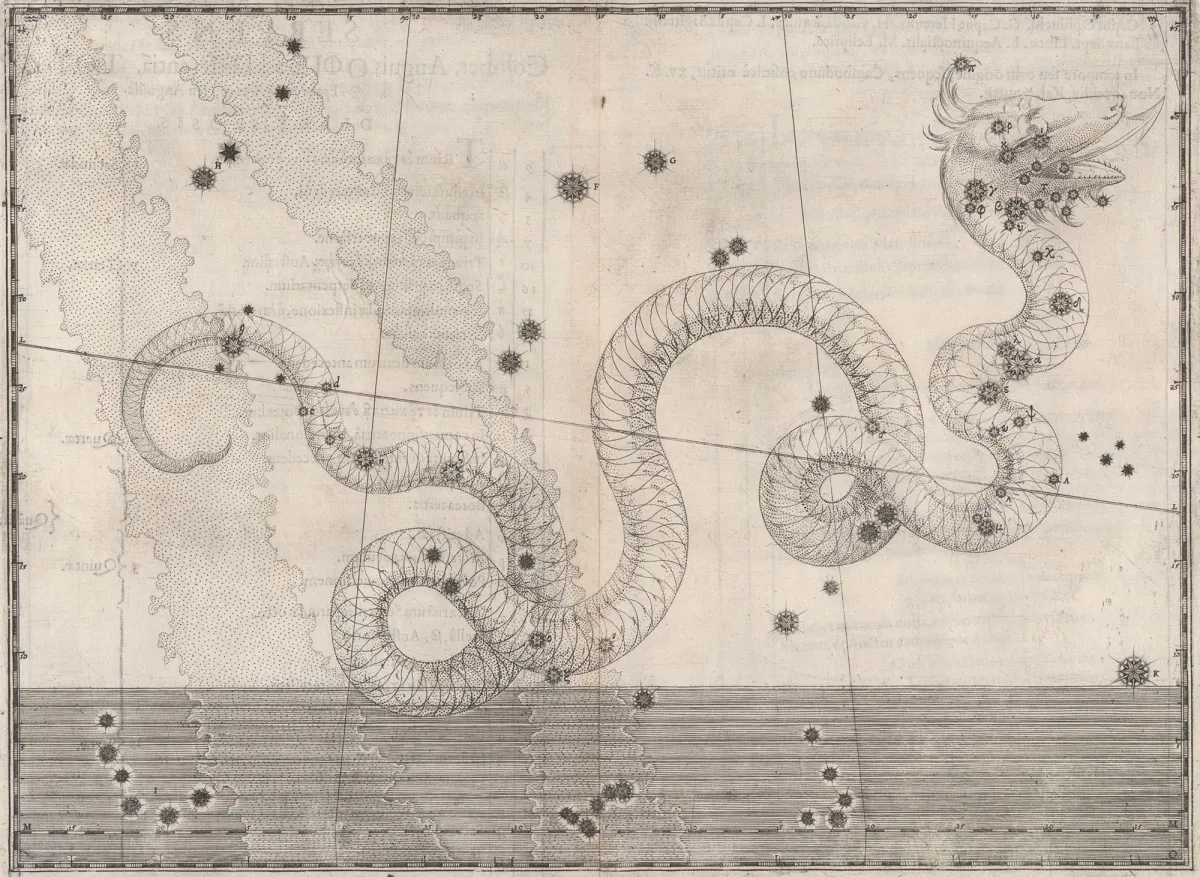 Mythology and History
Serpens (Caput) and Serpens (Cauda) is an ancient constellation that depicts a serpent wrapped around the Serpent Bearer. According to Greek mythology, the snake is said to have brought Asklepios (symbolized in the Serpent Bearer) a miracle herb that heals the sick and raises the dead. [10]
Snakes have long been considered a source of healing - a concept that has consistently been a leading tenet in medical quackery in the form of "snake oil elixirs" and the like. On the other hand, Asklepios' snake became the Caduceus, the universal emblem of medicine with one or two snakes twisting around a staff.
The correct Latin spelling of the two partial constellations without brackets is Serpentis Caput (head of the snake) and Serpentis Cauda (tail of the snake), but most of the time they are ignored. [221]