Pair of Galaxies NGC 3395/6 (Arp 270)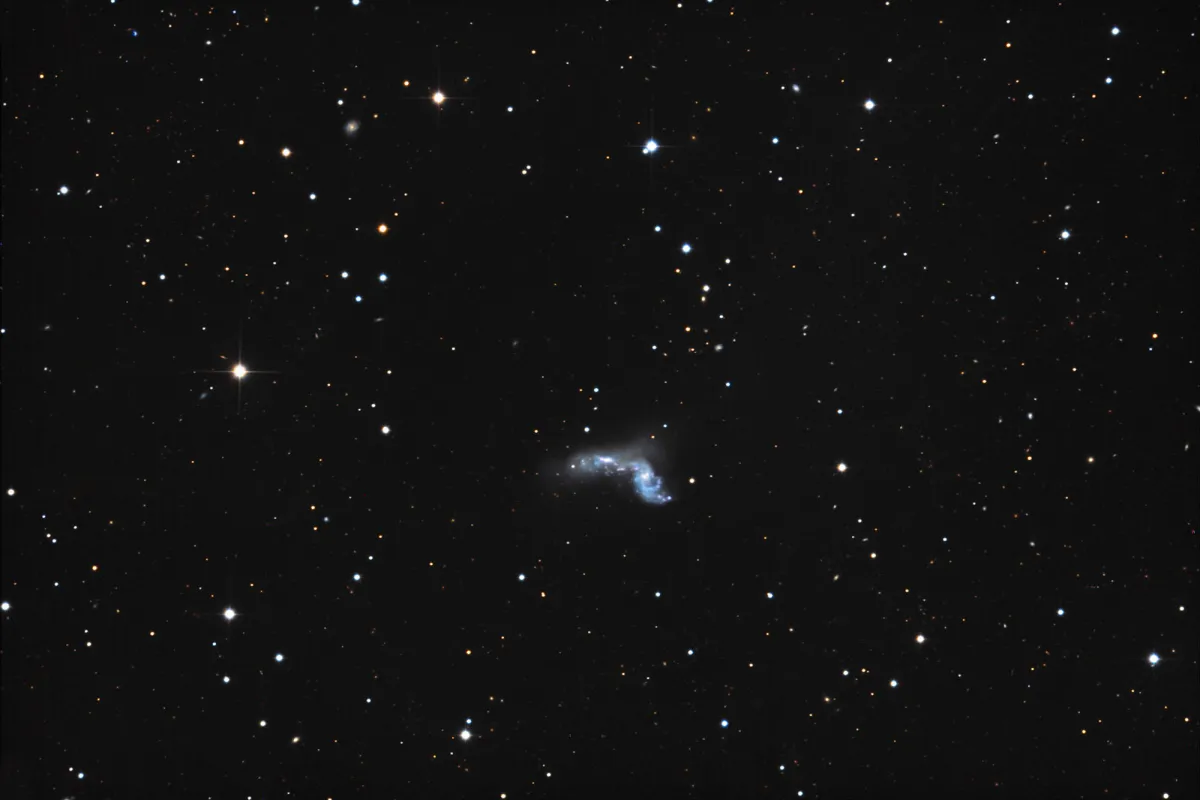 History
The galaxy pair NGC 3395/6 was discovered on 7 December 1785 by the German-British astronomer William Herschel with his homemade 18.7 inch f/12.8 reflecting telescope in Slough, England. He listed them under the designations I 116 and I 117. The same night he also encountered NGC 3413 (II 439), NGC 3424 (II 494), and NGC 3430 (I 118). [196, 277, 313] He classified his discoveries based on purely visual impressions, with I = bright nebulae and II = faint nebulae. [269]
The French astronomer Stephane Javelle searched this area of ​​the sky on 17 May 1896 with the 76 cm refractor telescope of the Observatoire de Nice and recorded four other nebulae: IC 2604, IC 2605, IC 2608 and IC 2612, with IC 2605 being a bright node in the galaxy NGC 3995. [196, 277, 315]
Halton Arp divided his «Atlas of Peculiar Galaxies», published in 1966, into groups based on purely morphological criteria. The pair of galaxies here received the designation Arp 270 as a pair of interacting galaxies. [199]
Physical Properties
The interacting galaxy pair NGC 3395/6 is at a distance of 15 to 30 Mpc. [145] According to HyperLEDA [134] they together form the NGC 3430 galaxy group with a total of 15 members, which also includes NGC 3381, NGC 3424, NGC 3430, NGC 3442, IC 2604 and IC 2608. IC 2612 (PGC 32704) has a much higher redshift of z = 0.04452, which corresponds to a heliocentric velocity of about 13400 km/s. This galaxy is far in the background.