Galaxy NGC 2782 (Arp 215)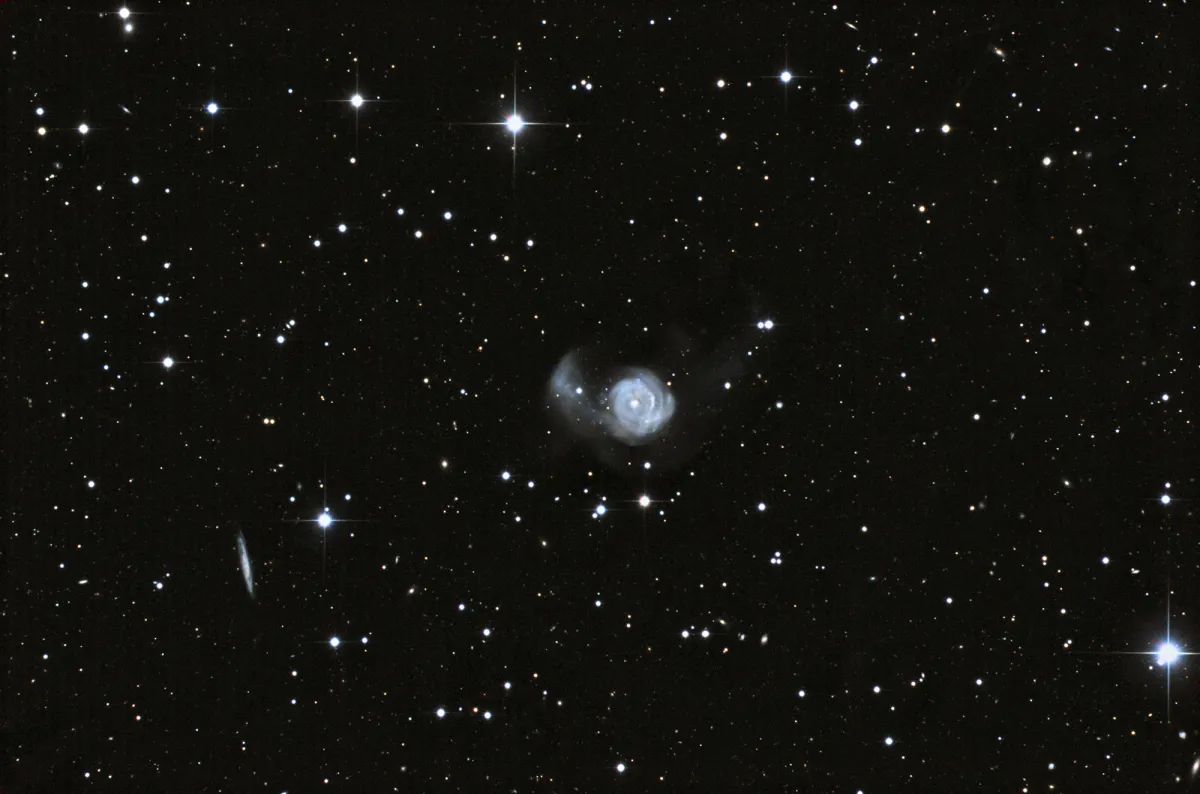 History
On 18 March 1787 the German-British astronomer William Herschel pointed his large 18.7 inch reflective telescope to the sky and saw a bright nebula drifting by, which he cataloged as I 167 and described as «considerably bright, round, bright nucleus, 1.5' diameter». [464] His son John included it in his 1864 «Catalogue of Nebulae and Clusters of Stars» as GC 1778. [467] Dreyer included it as NGC 2782. [313]
In Halton Arp's 1966 «Atlas of Peculiar Galaxies», the galaxy NGC 2782 is listed as Arp 215. He noted: «Diffuse outer arms.» [199]
Physical Properties
NGC 2782 is a Seyfert 2 Galaxy of morphological type S_AB. The peculiar shape is due to a merger with a smaller galaxy of about a quarter of the mass. It is estimated that this took place about 200 million years ago. This merger produced two tidal arms rich in H-I. [519] With a redshift of z=0.008503 the estimated distances range from 38.6 to 41.7 Mpc. The small edge-on galaxy UGC 4872 shows a redshift of z=0.02744 and is 119 Mpc. It is much further away. [145]