Open Cluster Messier 103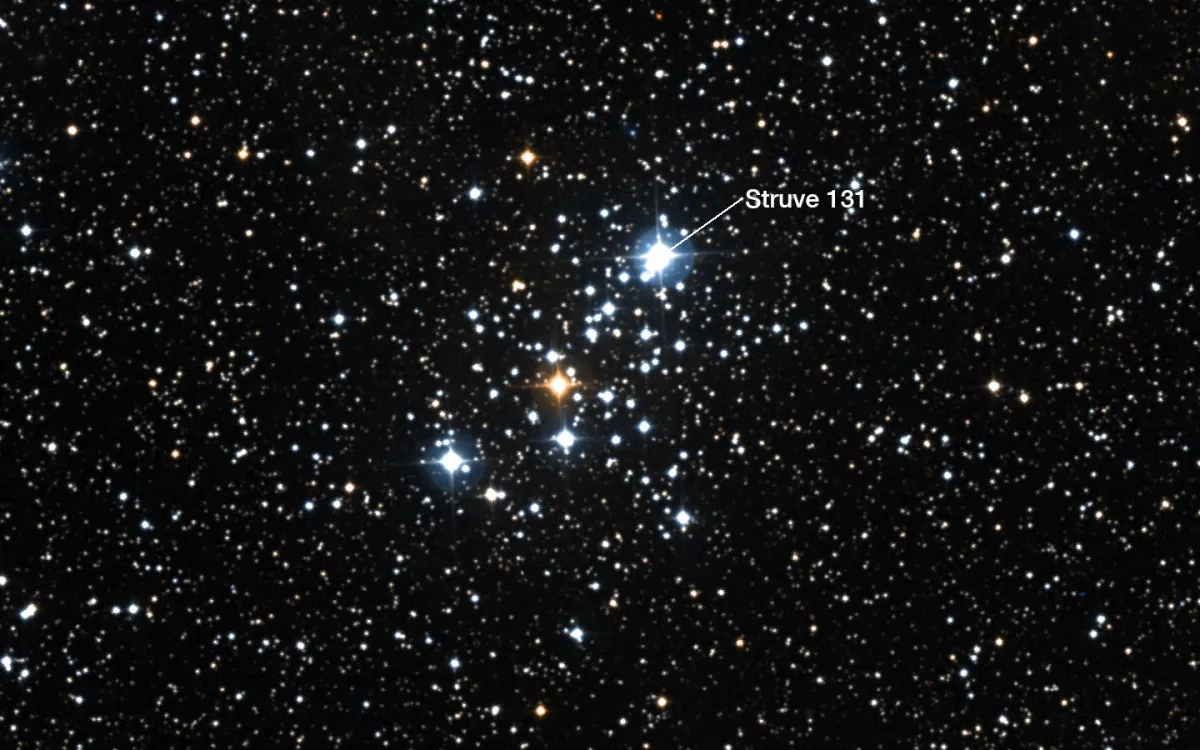 History
The open star cluster M 103 was discovered by Pierre Méchain on March 27, 1781. He described it as a «cluster of stars between ε and δ of the legs of Cassiopeia». [281]
Physical Properties
M 103 is of the Trumpler type III2p. It is about 7'100 light years away from us and is approaching us at a speed of 45 km/s. A striking feature is the double star Struve 131 (ADS 1209, HD 9311) in the northwest of the cluster. Its two stars are 7.2 mag and 9.8 mag bright and 13.9 arc seconds apart. The double star does not belong to the cluster. [145]
Finder Chart
The open star cluster M 103 is located in the constellation Cassiopeia between the stars Segin (ε Cassiopeiae) and Ruchbah (δ Cassiopeiae). The constellation is highest in the months of July to January.