Open Cluster NGC 2420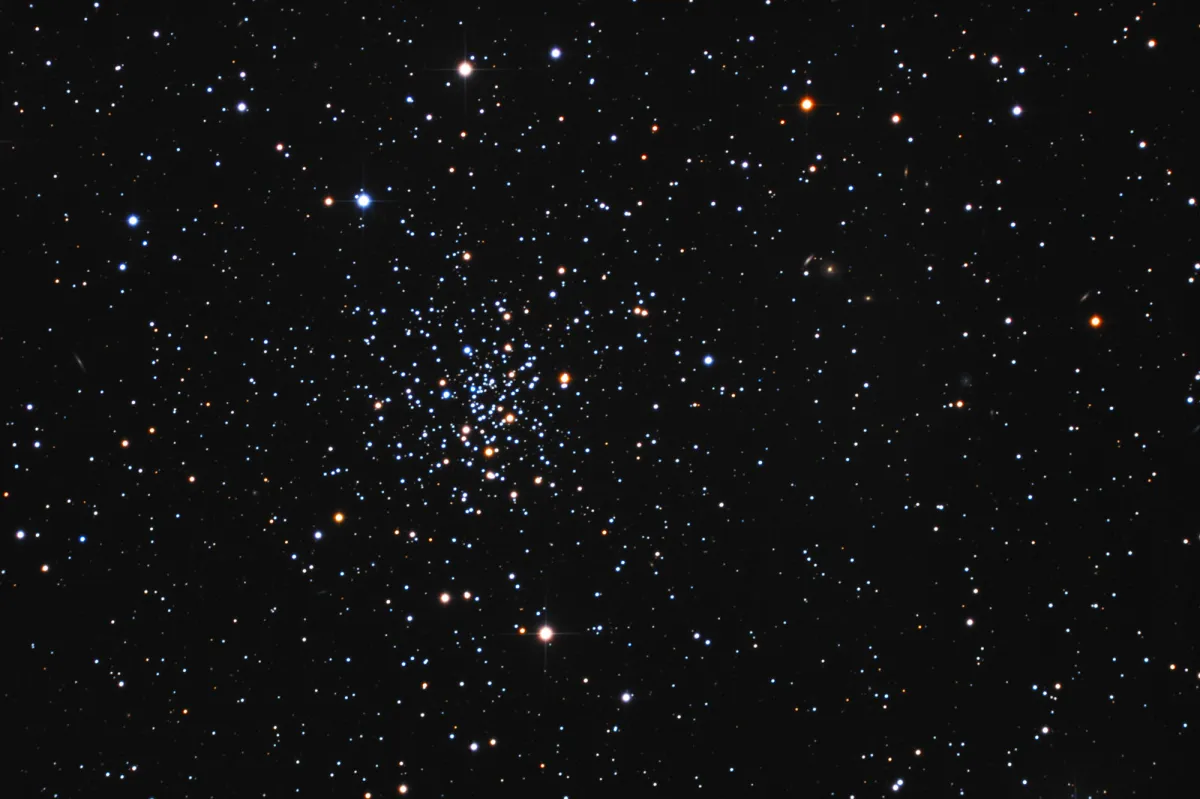 Object Description
NGC 2420 was discovered on 19 November 1783 by the German-British astronomer Wilhelm Herschel with its 18.7 inch reflector. It is a Trumpler-type I2r open star cluster of about magnitude 8.3 visual magnitude. [277]
The open star cluster NGC 2420 (also known as Collinder 154, Melotte 69) has an estimated age of 2.5 ± 0.5 billion years. The parallax of the cluster determined from Gaia DR2 2018 gives a distance of 2.55 ± 0.5 kpc (about 8300 light years). There is little interstellar dust on the line of sight, resulting in little blushing of the starlight. [384] The cluster counts 685 ± 27 member stars within a radius of 20 arc minutes, which corresponds to about 12 pc (39 light years). The radius of the core is about 1.32 arc minutes. [385]
Finder Chart
Open star cluster NGC 2420 is located in the constellation of Gemini, some 2° 15' east of the Eskimo Nebula (NGC 2392). The best viewing time is October to April.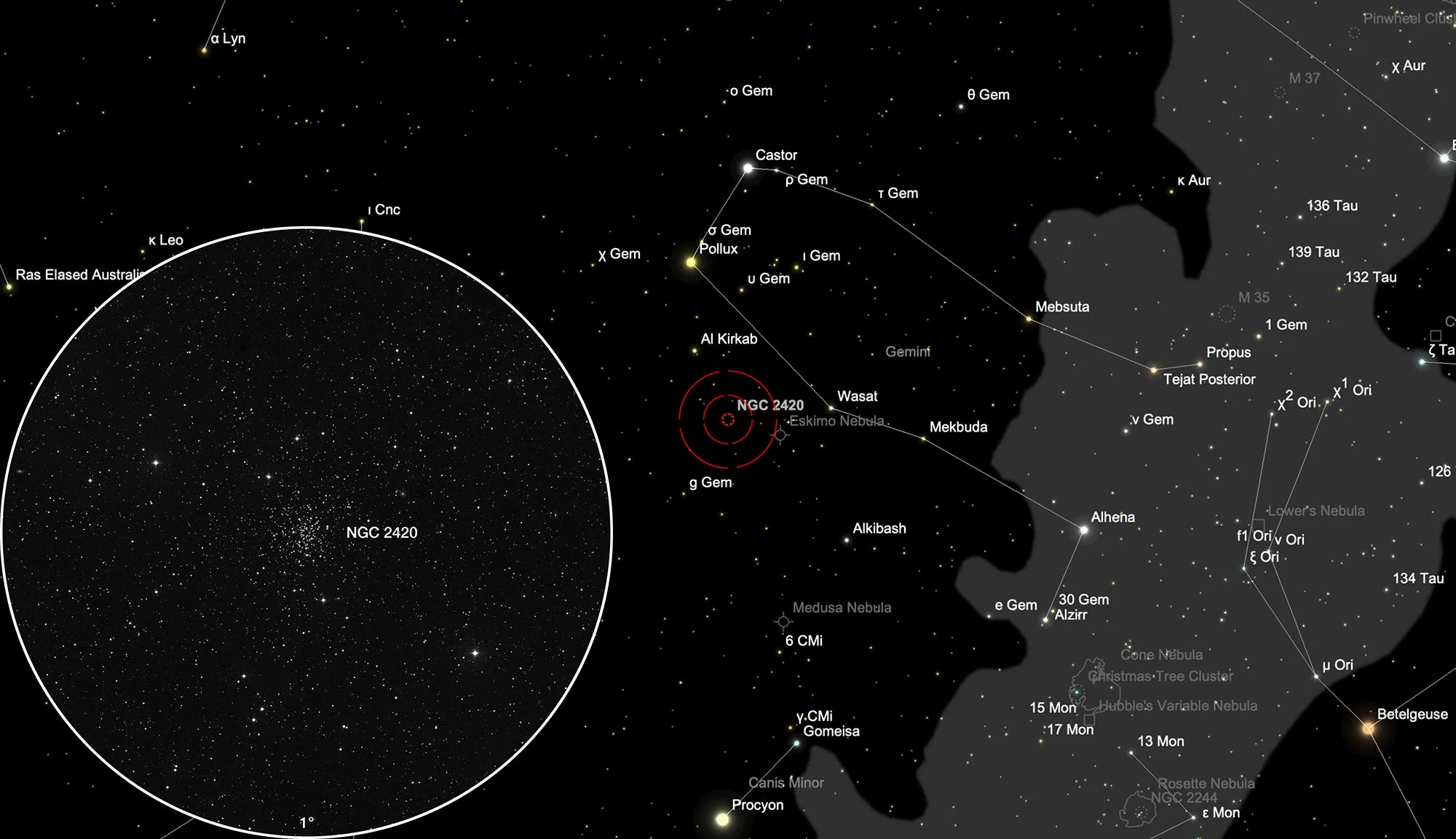 Visual Observation
Description pending ...