Galaxies NGC 7332, NGC 7339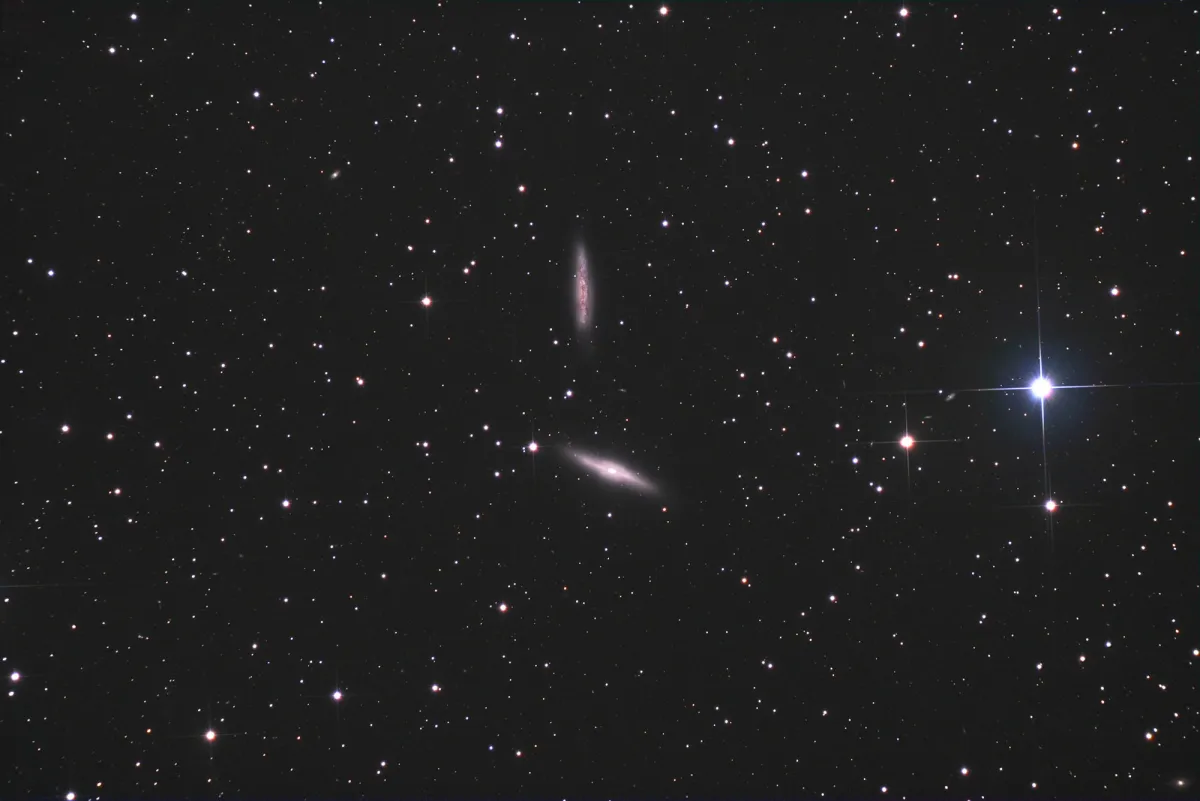 History
The two galaxies were discovered on November 19, 1784 by William Herschel using his 18.7 inch reflecting telescope. He cataloged it as II 233 and II 234 and wrote: «Two. The preceding pretty bright, a little extended in the direction of the meridian. The following faint, extended, nearly in the direction of the parallel of declination, 1.5' long.» [464] His son John cataloged it later as h 2173 (GC 4821) and h 2175 (GC 4824) and first suspected that a third galaxy belongs to that pair. [466] Dreyer cataloged the two galaxies as NGC 7332 and NGC 7339. [277, 313]
Physical Properties
The galaxy NGC 7332 is the brighter of this pair of galaxies, which is moving away from the center of the Local Group at around 1600 km/s. With a Hubble constant of 75 km/s/Mpc, one arrives at a distance of 69 million light-years and a diameter of the galaxy of around 60'000 light-years. With NGC 7332 we are looking directly at the edge, because its axis of rotation is tilted at exactly 90 degrees to our line of sight. [134]
The galaxy NGC 7339 is 43'000 light-years across, smaller than NGC 7332 and about 2 million light-years further away. The axis of rotation of this galaxy is tilted at 85 degrees to our line of sight. [134]
Finder Chart
Both galaxies lie in the constellation Pegasus and are not difficult to find - especially since NGC 7332 is quite bright, but also small. Therefore, you should enlarge the critical search area higher, about 100x should be enough. A small, nearly equilateral triangle about four arc minutes on a side points its southern tip directly at NGC 7332.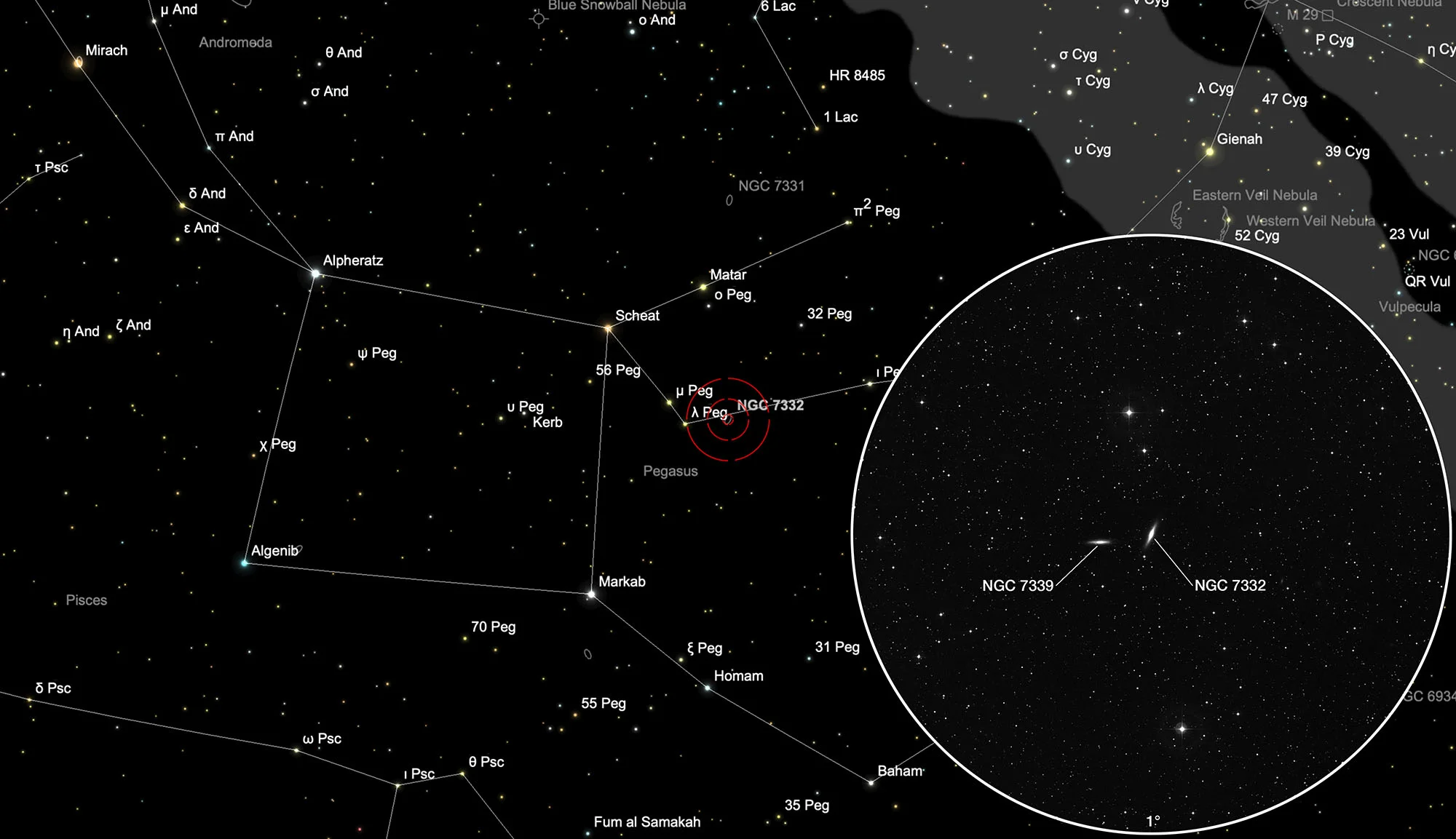 Visual Observation
200 mm aperture: The NGC 7332 galaxy appears as a small object with a clear north-south elongation in the eyepiece. With a direct view you could see the center and north-south extensions. With averted vision, however, the galaxy appears to double in size. At times one even believes that something like a dust band can be seen, although nothing can be seen on the POSS image.
NGC 7339, the second galaxy in this pair, is proving to be an edge-on. Its longitudinal axis points almost exactly at NGC 7332. In contrast to this, it appears significantly larger, but has a significantly lower surface brightness.